MATURATION STATEMENT
MUST BE A MINIMUM OF 18 YEARS AGED
Please enter a valid date.
DUPPY SERVES
Previous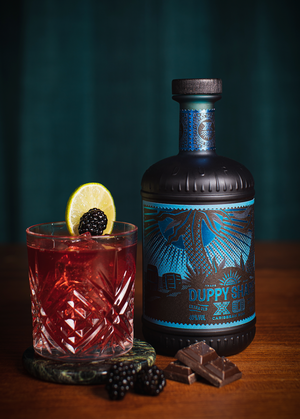 XO SERVE
XO Black Pearl
THE XO BLACK PEARL
If you've tried our XO, then we won't need to tell you how delicious and indulgent this premium spirit is. When creating cocktails with XO, you have to be gentle and delicate, adding little tweaks to compliment the liquid and bring the flavours to life.
The Black Pearl uses blackberry, ginger, and the zing of lime to elevate the XO.
Stir together the rum, lime and syrup. Fill with ice and top with ginger beer to taste. Voila, a beautiful drink is made.
50ml XO
25ml lime juice
25ml blackberry syrup
Top with ginger beer
Next