MATURATION STATEMENT
MUST BE A MINIMUM OF 18 YEARS AGED
Please enter a valid date.
DUPPY SERVES
Previous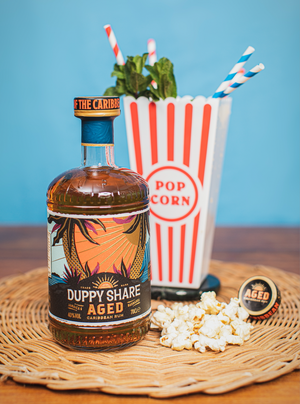 AGED SERVE
Perfect Popcorn Sharer
Duppy Share is all about sharing special moments with friends over a delicious drink. Moments such as sharing a box of popcorn whilst watching a movie… well we have curated the perfect drink to go with it.
Introducing the Perfect Popcorn Sharer
What you will need to make this…
A 1 litre vessel / jug / plastic popcorn container
200ml of Duppy Aged Rum
80ml of Popcorn Syrup
40ml of Lime Juice
500ml of Cloudy Apple Juice
10 Mint Leaves
4 Mint Sprigs
To make: Mix all the ingredients together, add plenty of ice and garnish with mint leaves and popcorn… enjoy!
Next