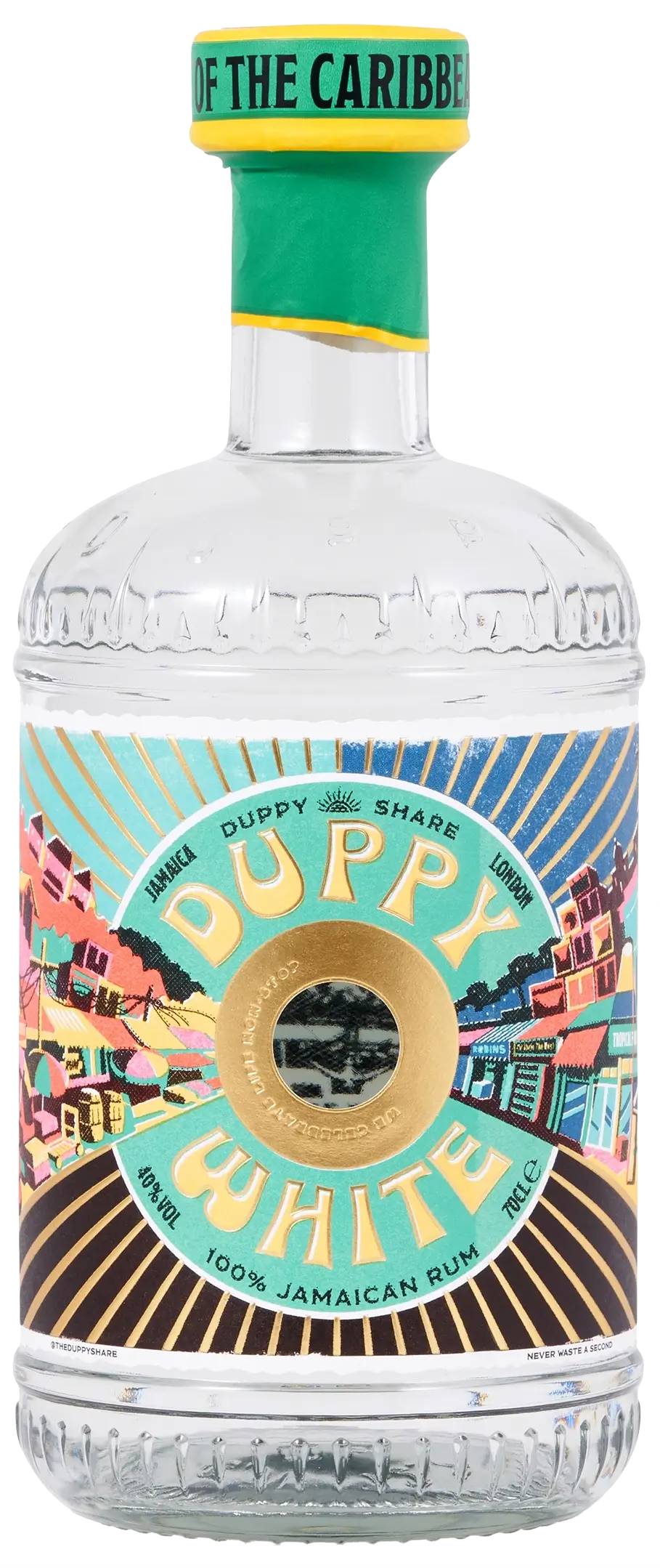 INTRODUCING DUPPY WHITE
A vibrant celebration of Jamaica and its influence on the world. 100% Jamaican white rum with flavours of mango, pimento and fresh thyme, for 100% Jamaican flavour.
Produced & co-founded with musical pioneer Kano – this is a rum five years in the making; born from the memories, smells and flavours that reflect his Jamaican roots and the profound impact of Jamaican culture on London and the world.
From the fashion, to the food, to the dancehall, to the Empire Windrush and to the countless ways Jamaican culture has influenced us all; this is Kano and the Duppy Share's big up to real Jamaica, real London and the marriage that has meant so much to music, people and society.
The first white rum that's designed to be drunk neat and in shots, as well as starring in classic white rum cocktails, Duppy White asks us to celebrate life and guarantees nights to remember.
AVAILABLE NATIONWIDE IN